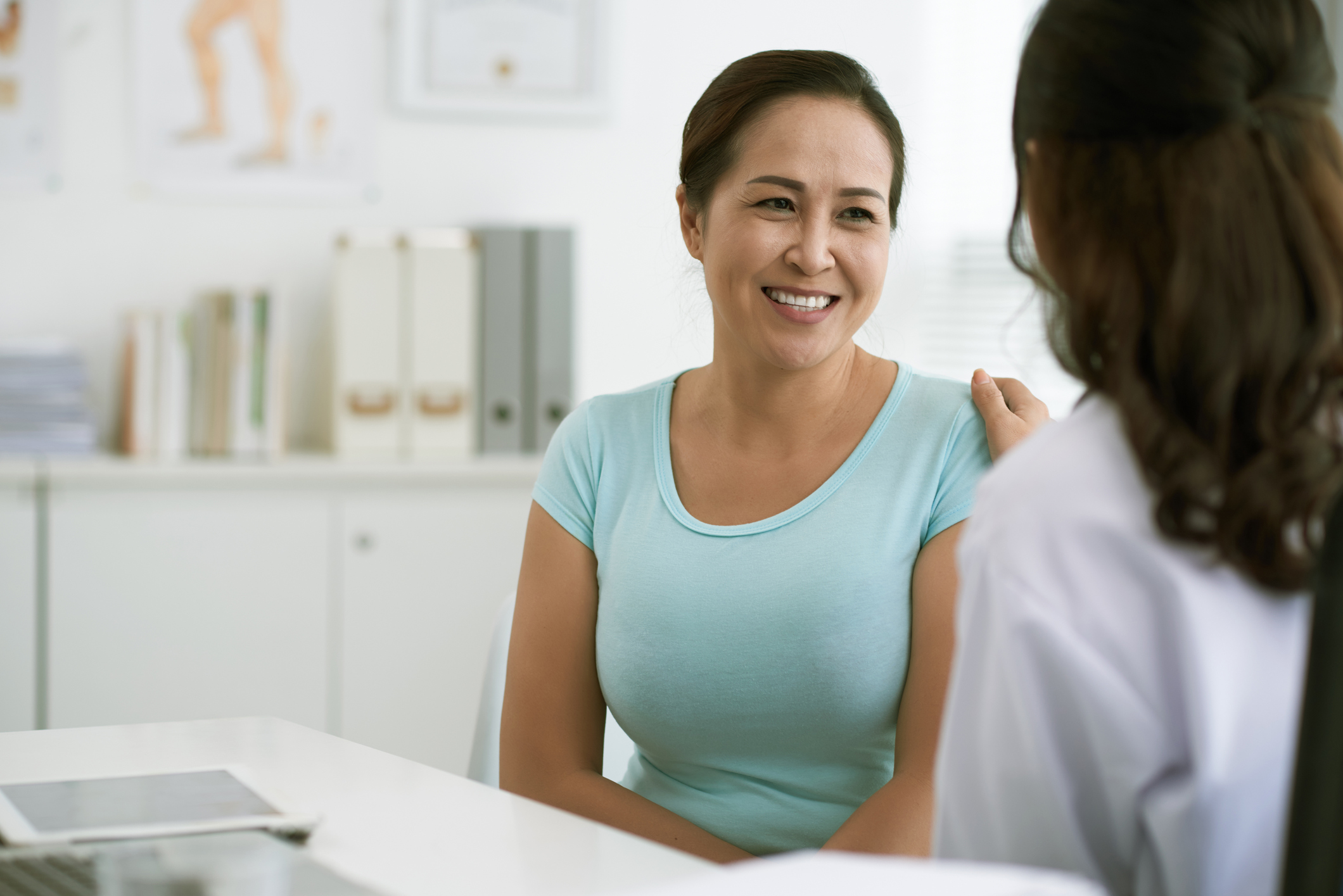 Overview
The Parker Family Health Center (PFHC) provides free medical care for Monmouth County residents who meet certain requirements and who are without any medical insurance, including either Medicare or Medicaid. All of our support comes from generous donors, grants and fundraising events. The Parker Family Health Center is not a walk-in facility nor can it provide behavioral mental health services.
In order to become a patient at PFHC, a patient must first be determined eligible by completing an Intake Appointment. To schedule an Intake Appointment, please call us at 732-212-0777.
The Parker Family Health Center offers general medical care provided by a core medical staff supported by local medical volunteers. We do not offer a full range of specialty services but offer some specialty services as available from our volunteers and/or through recommendations and by referrals.
For more details on becoming a patient at The Parker Family Health Center, please see the Eligibility Requirements and Getting Started sections below. Please call us with any questions at 732-212-0777. We will be happy to provide you with assistance. Our mission is to build a stronger and healthier community!
Eligibility Requirements
Eligibility for service to the The Parker Family Health Center is based upon 2018 Federal Poverty levels. You are eligible if your annual income is under 300% of that level and you are uninsured. Individuals do not qualify for services if they have Medicare or Medicaid. For example, if you are a Monmouth County family of four without any medical insurance and have a total household income of under $75,300, your family qualifies for care at Parker Family Health Center.
Getting Started
Clients must show Proof of Residency in Monmouth County. This may be shown by: bills or rent receipts, driver's license or something verifying that you live at an address in Monmouth County. A Post Office Box is not acceptable.


Proof of Total Household Annual Income – This includes paycheck stubs, social security, and/or Federal Income Tax 1040 Form, disability and/or pension benefit statements, and/or unemployment benefit statements from all that contribute to the Total Household Annual Income. Married individuals must provide information pertaining to spouse's income.


If you have insurance, you are not eligible. If you are eligible for Medicaid, Medicare or if you are a Veteran, you should go to your designated provider. Only clients who meet the income and residence guidelines will be scheduled with an appointment. If you are acutely ill, we will do our best to fit you into our schedule with the understanding that you will complete the eligibility process as soon as possible.
Clinic Hours:
Mondays and Wednesdays: 9:00 am – 6:00 pm

Tuesday and Thursdays: 9:00 am – 4:30 pm

Fridays: 9:00 am – 4:00 pm

Saturdays: 8:00 am – 12:00 pm
AJ, a 21 year old desperate patient from Red Bank visited the center and told us "I am out of insulin and cannot afford to buy it. If I don't get my insulin, I could die." Two years later, AJ's health has improved. He is employed and living on his own, and is currently covered through the ACA. AJ told us that "an angel guided him to The Parker Family Health Center" and he is forever grateful.
John D. from Asbury Park came to us in 2017. John had been diagnosed with Hep C, a life-threatening disease, in 2003 and could not afford medical care. Once this diagnosis was confirmed by The Parker Family Health Center, he began treatment and was cured in three months. John was ecstatic with the PFHC ability to treat him and is very thankful to the team.
Types of Services
Patients and families utilize the the Parker Family Health Center for general medical visits and wellness care including:
Well-child care

Child immunizations

School physicals

Pediatric dental care referrals

Limited vision screening (children and adults)

Women's health care

Cancer screenings (male and female)
Adult wellness care

Adult immunizations

Adult physicals

Employment physicals

Diabetes management

Chronic disease management

Affordable prescription medications

Social Services assistance
While we are not a specialty clinic, our goal is to provide our patients with specialist appointments whenever possible. Some specialties that we may provide coverage for include:
Cardiology

Dietary Counseling

Ear, Nose & Throat

Endocrinology

Gastroenterology

Gynecology

Nephrology

Neurology
Ophthalmology

Orthopedics

Pediatrics

Physical Therapy

Podiatry

Pulmonology

Rheumatology

Urology